W CO - THE WOMEN'S COLLECTIVE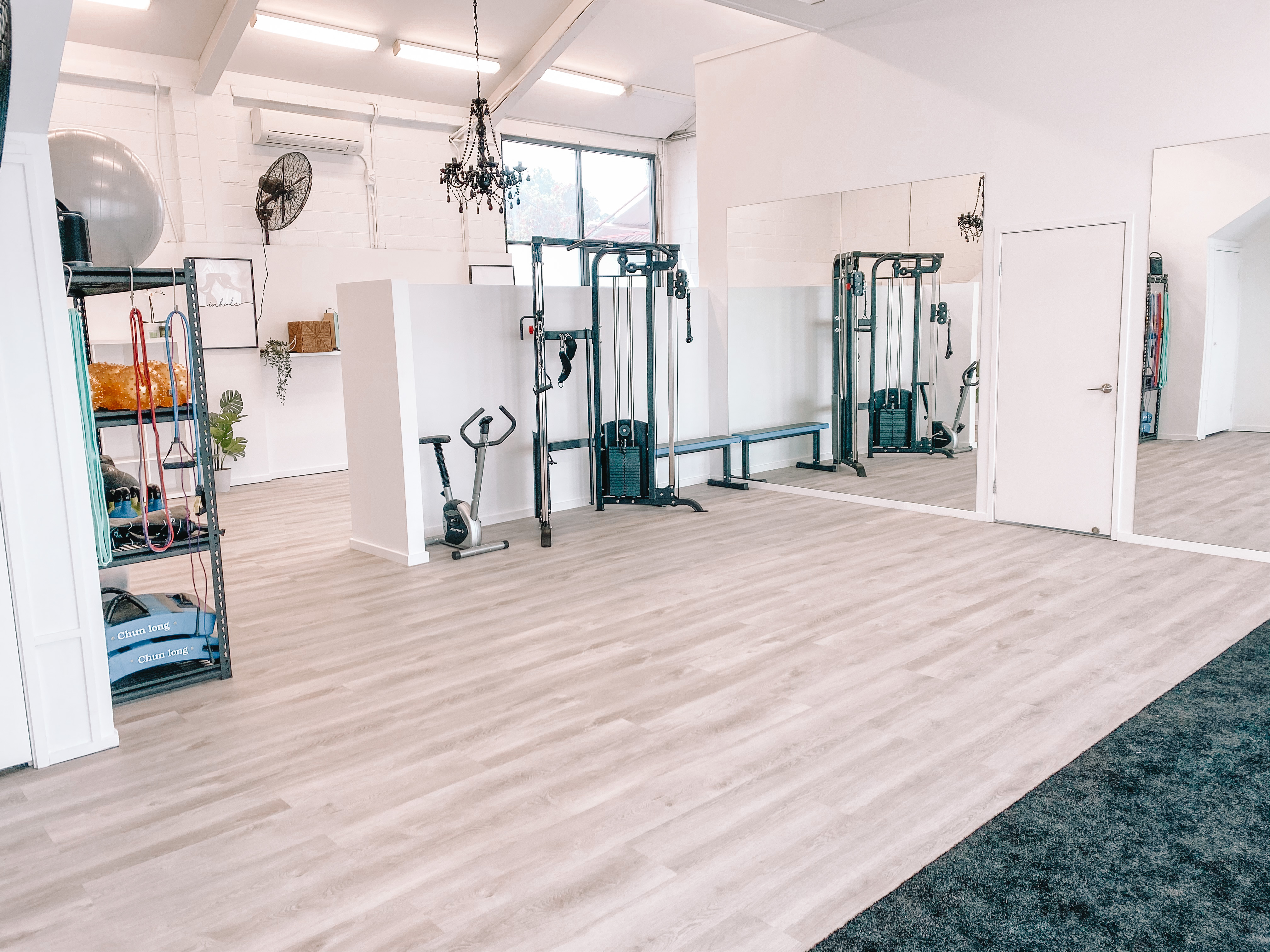 The Women's Collective is not just a women's gym but a total health and wellness collective. A boutique studio that focuses on rebuilding women from the inside out.
We are The Female Specific Specialists - from pregnancy, postpartum, hormonal imbalances, menopause and everything woman. Our expert health & wellness professionals are here to give you the support and guidance you need based on your journey through womanhood.
Our passion is watching women improve their quality of life & self worth after becoming mothers and beyond. Healing from the inside out, building functional strength for the demands of life and loving these amazing bodies of ours that can do so much. We are complicatedly beautiful creatures as women and we deserve expert guidance and care, to live a healthy and happy life without limits. Achieving your goals and helping transform all aspects of your health & happiness is our passion.
Bringing to the Gold Coast a luxurious health & wellness studio that not only looks and feels amazing but that will leave you feeling supported, being part of an amazing community of women and gaining the confidence to be the best you.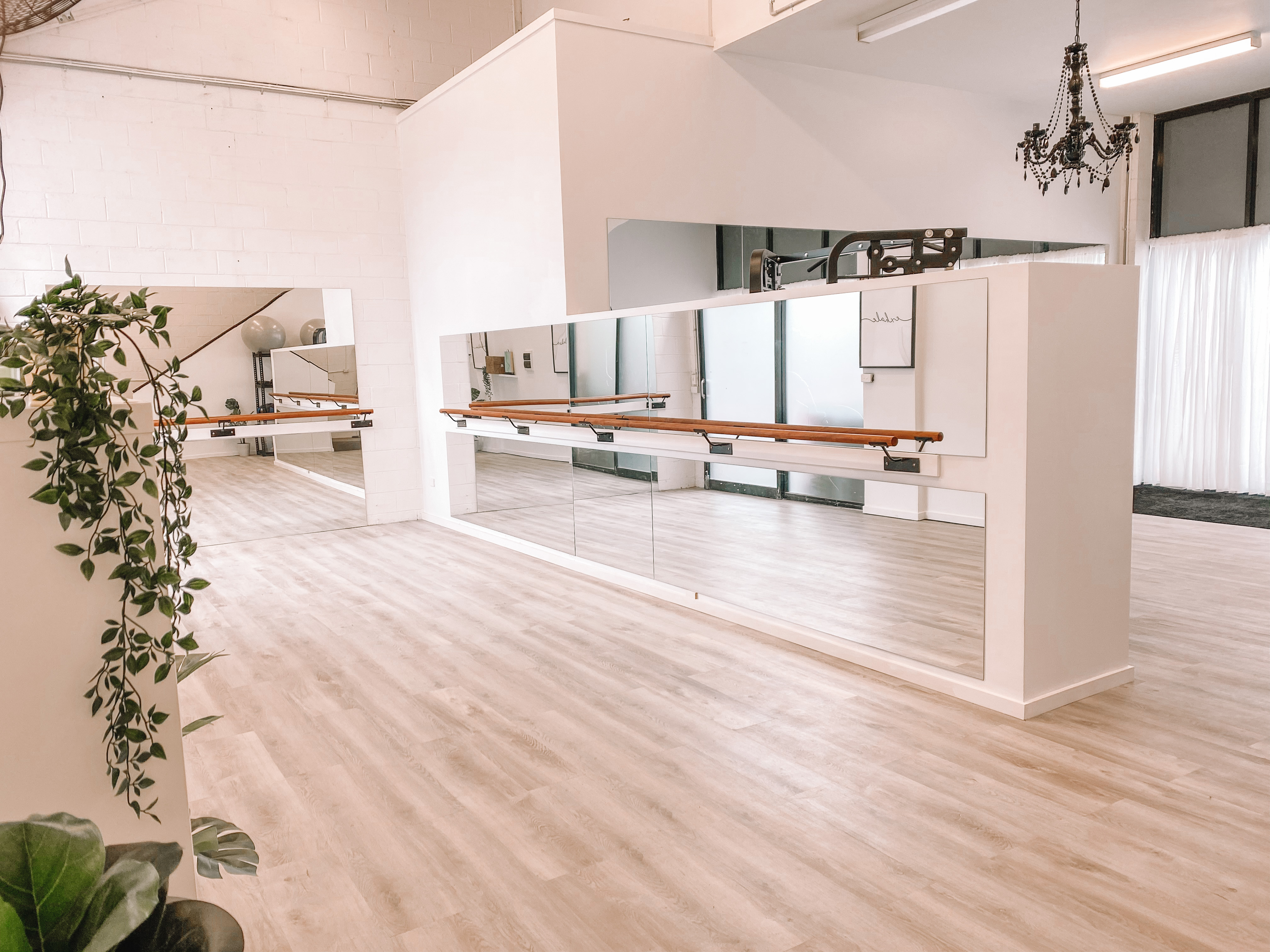 PREGNANCY, POSTPARTUM, MENOPAUSE - WOMANHOOD
OUR CLASSES
At The W Co we are different to anywhere else you've been or heard of before, not just a gym but a boutique service of small group classes that gives us the ability to watch, support and provide individual modifications to you. Its personal...
We run small group classes with a maximum class sizes of 10 women and all classes are tailored to women, we don't put you into a box but instead support you to grow..
From a Strong circuit-style gym workout that lets women go at their own pace, a cardio burn in Boxfit, total body toning in Body Barre and Yoga (pre natal yoga) too. At The W Co we focus on achievable results based on you, in a welcoming boutique atmosphere, that is suitable for all ages and fitness levels.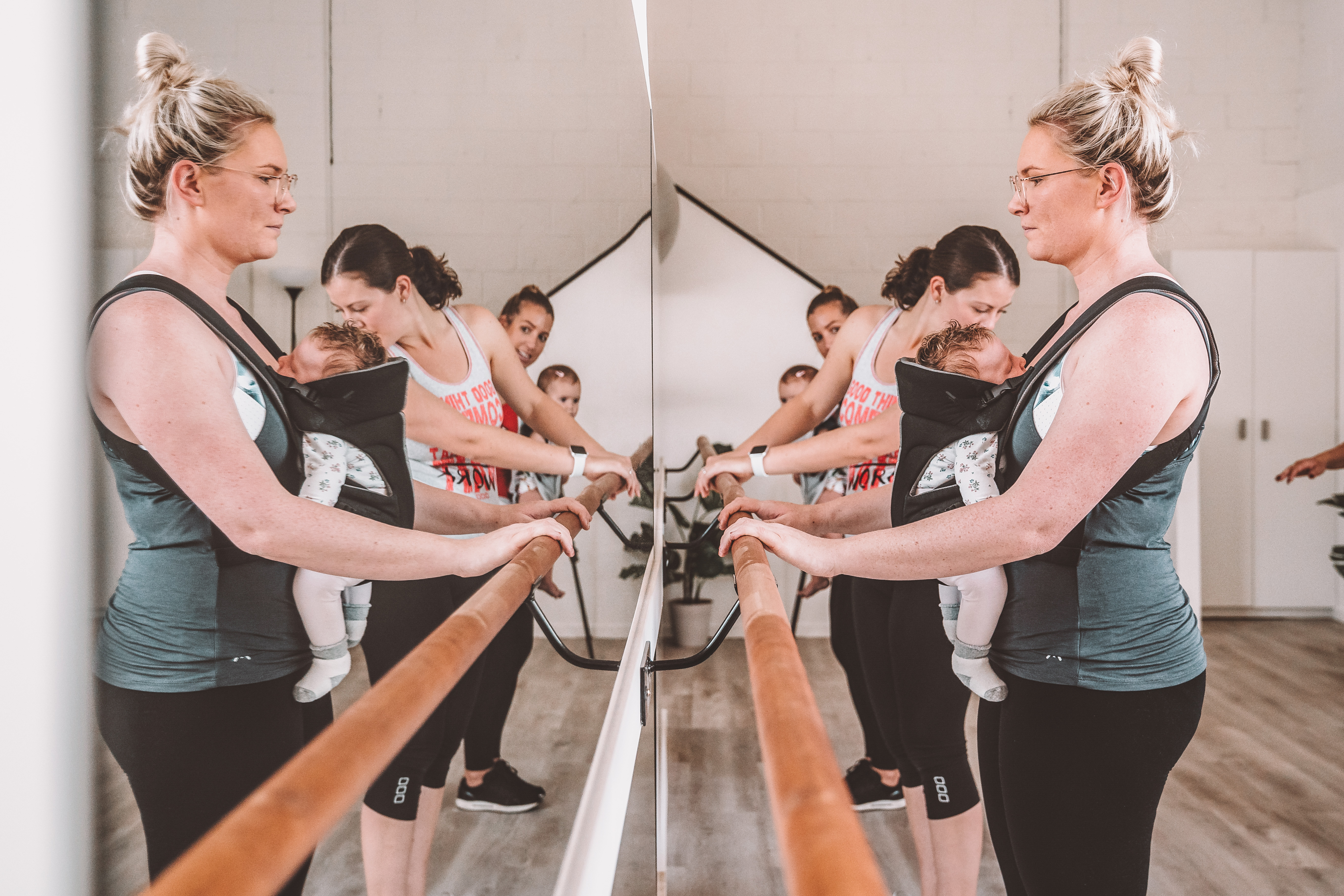 BARRE BODY
Barre Body is a full body toning workout. Barre is a blending of ballet, pilates & resistance training and has a strong focus on rebuilding core strength. There is also a focus on strengthening the pelvic floor & posture during this workout.
It is suitable for all fitness levels including all stages of pregnancy and beyond. (Baby can also be worn during the Barre stage of this workout)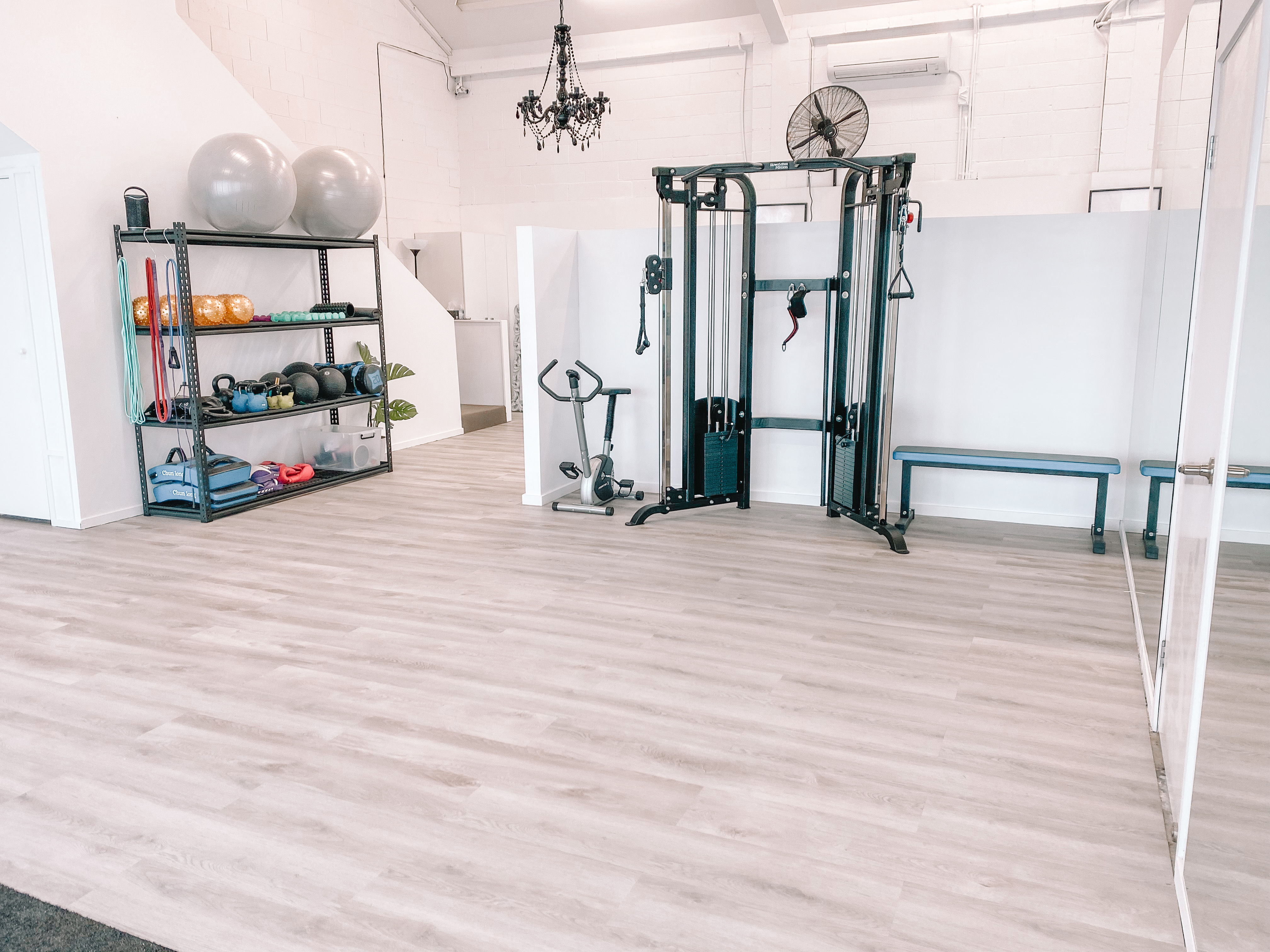 STRONG
Strong is a weights-based functional fitness circuit. Using a combo of your body weight and other equipment it is designed to build a strong foundation through resistance exercise, endurance, coordination and balance.This is a full body workout that will tone, sculpt and strengthen your body for the demands of life.
Suitable for all fitness levels including all stages of pregnancy & beyond.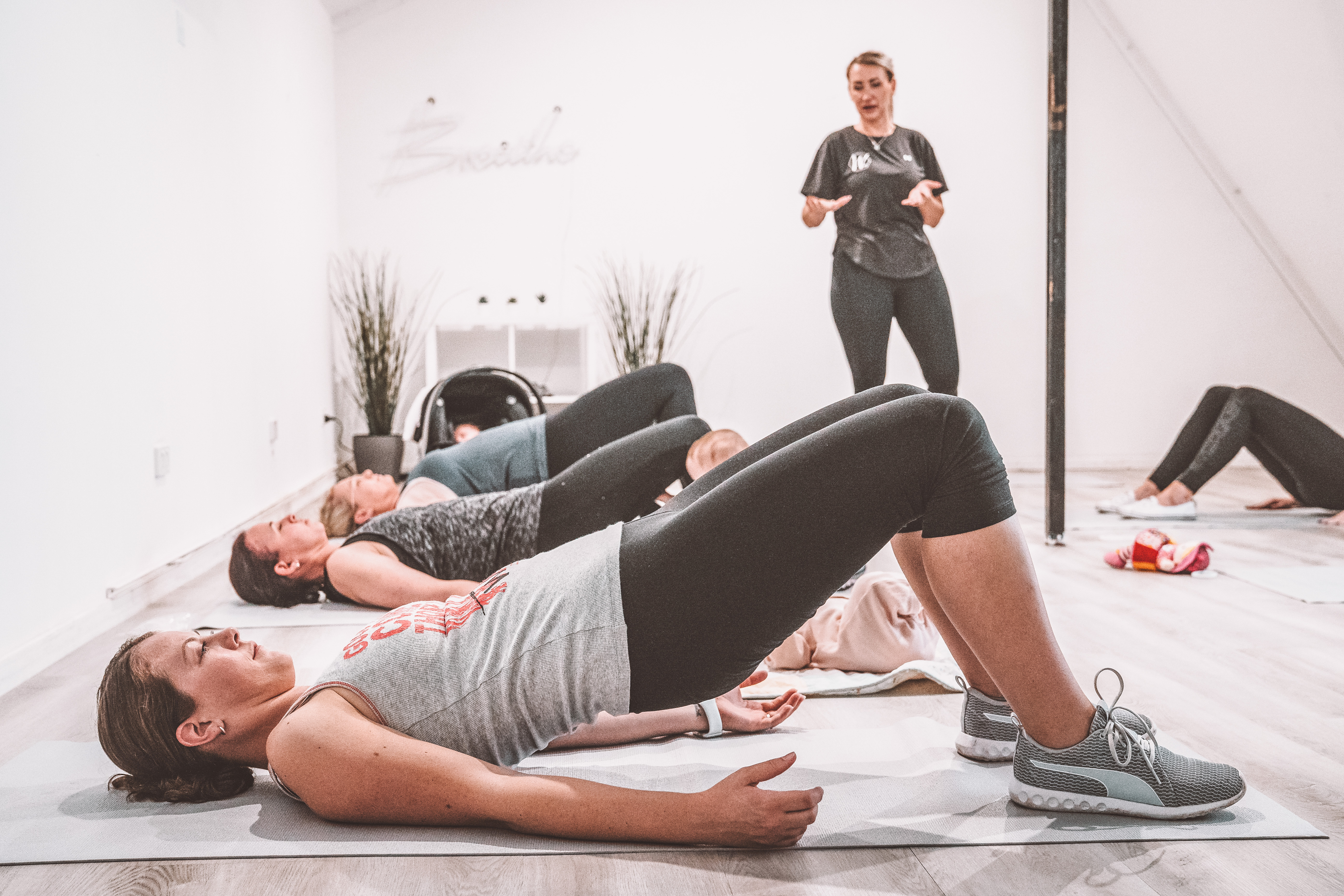 CORE RESTORE
Core Restore is our signature class designed around rebuilding the core and pelvic floor. This mat pilates style class specifically focuses on the restorative work for abdominal separation (Diastasis Recti) and strengthening of the pelvic floor.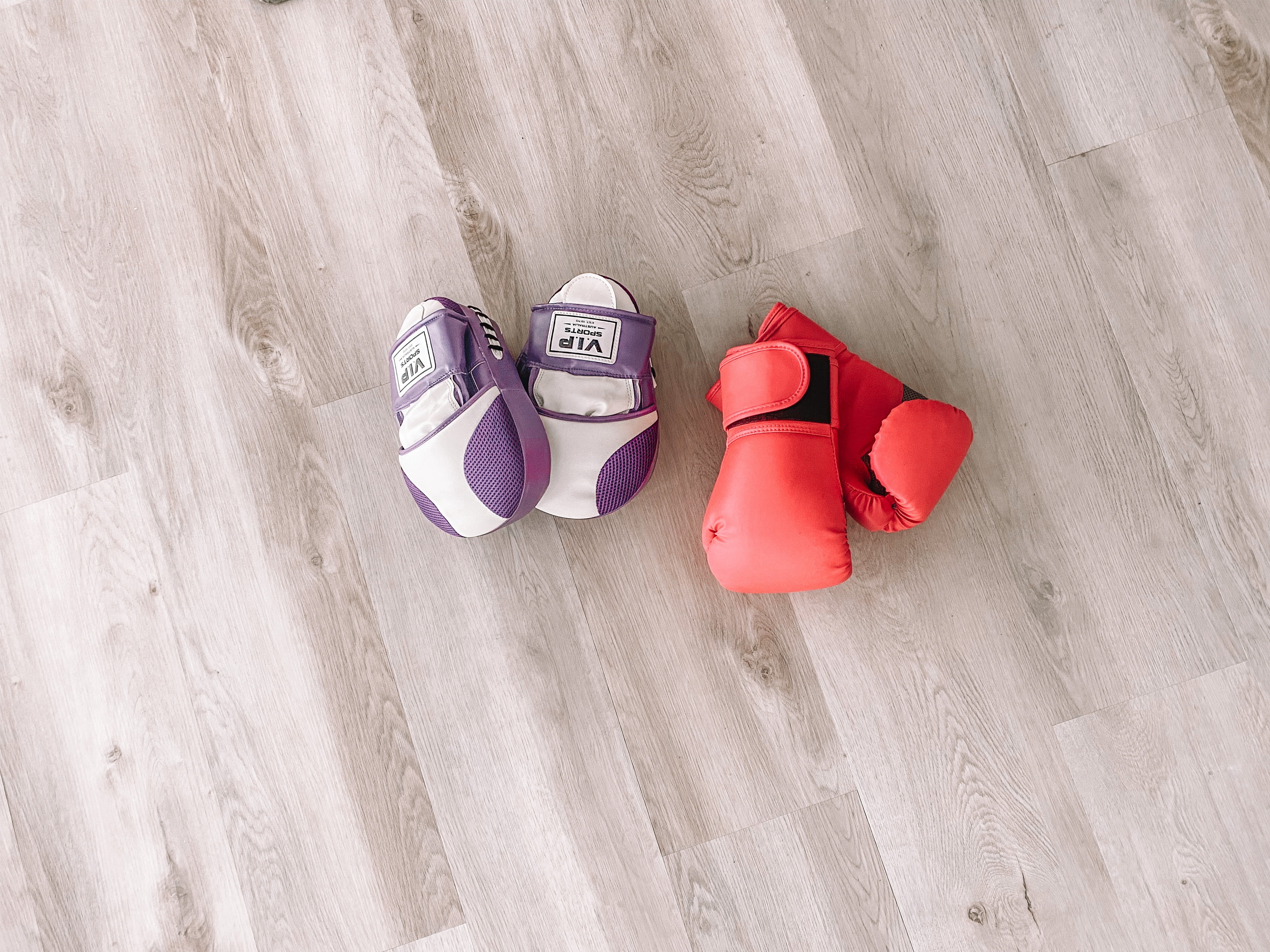 BOXFIT
BoxFit is a partner cardio based workout combining boxing movements along with body weight exercise for a total body workout.
This workout can be done whilst pregnant and also if you have wrist injuries or mobility issues as you shadow box instead. Suitable for all fitness levels.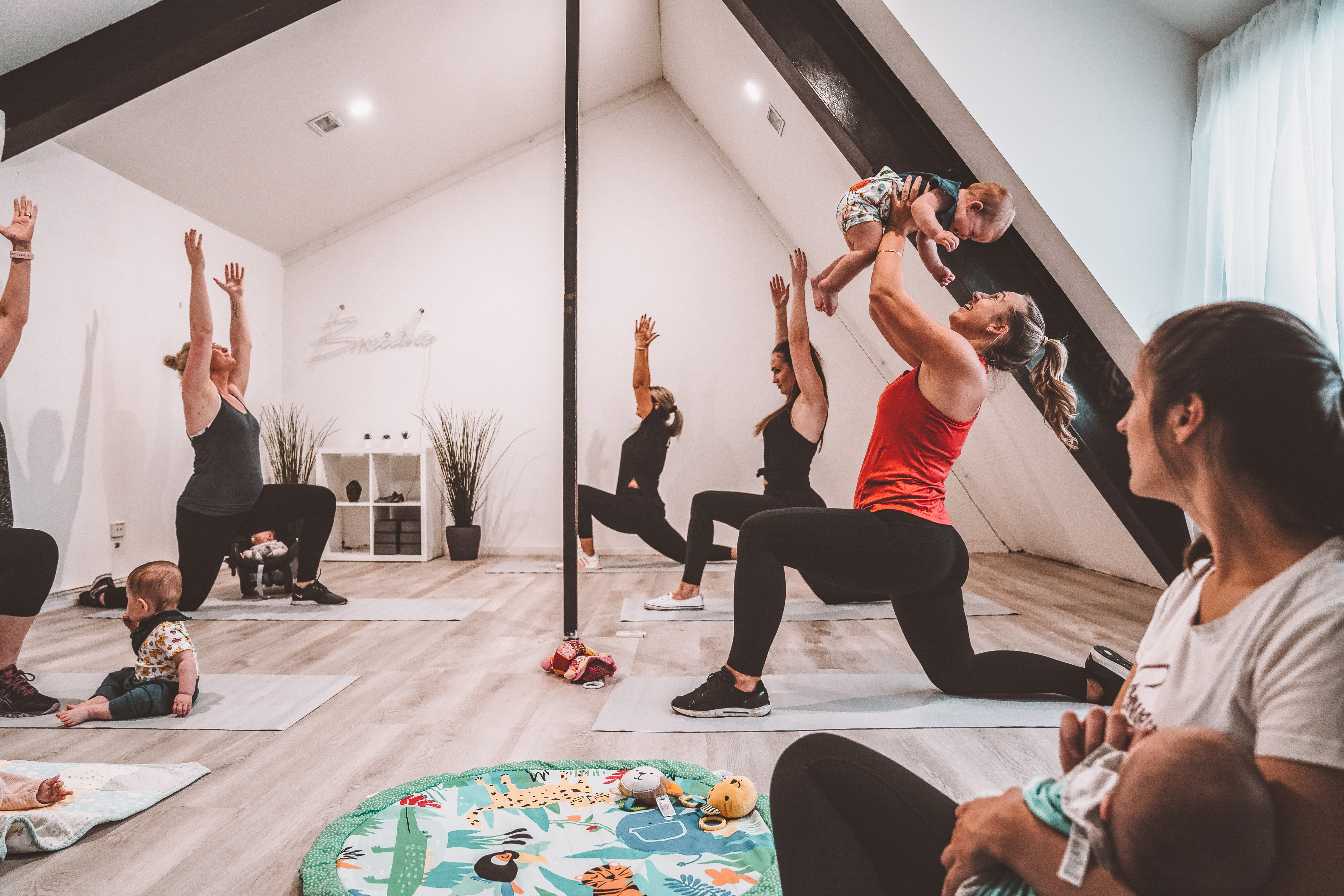 YOGA (PRENATAL)
Yoga does more than burn calories and tone muscles. It's a total mind-body workout that combines strengthening and stretching poses with deep breathing and meditation or relaxation.
All instructor a pre natal qualified and can adapt the class. Suitable for all stages of pregnancy & postpartum and fitness levels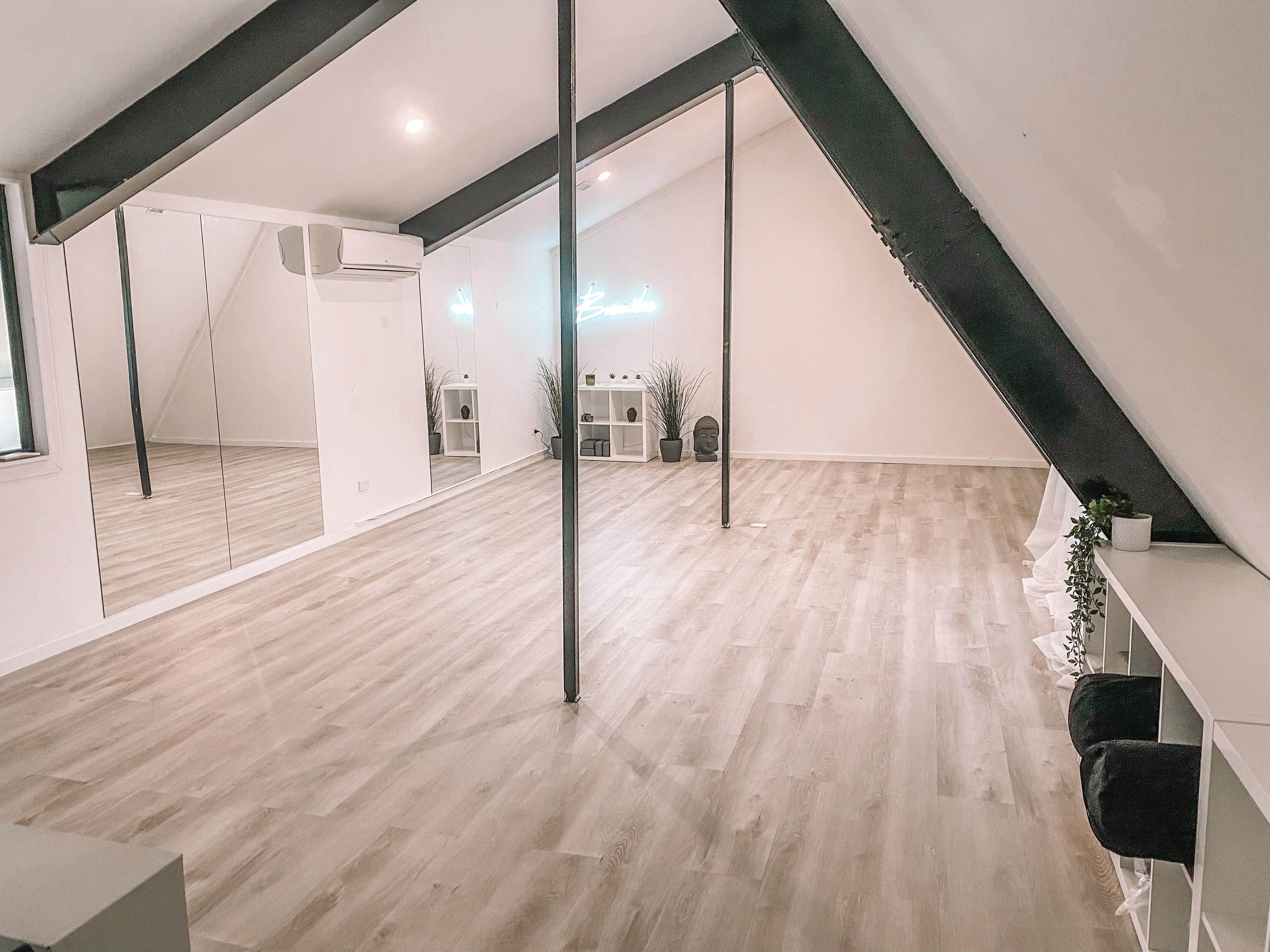 STRETCH & TONE
This is a hybrid workout combining yoga, pilates and stretching. It's a full body workout that combines strengthening and stretching poses with deep breathing.
Suitable for all stages of pregnancy & postpartum and fitness levels
WE ARE THE PRE & POST NATAL SPECIALISTS
The ONLY place to go for Mama's to get fit, strong and healthy, during pregnancy and post birth, SAFELY! W Co.
Pregnancy can be great for some women and yet difficult & uncomfortable for others. Additionally, recovery post birth also differs vastly, with some mama's 'bouncing back', while others less so and, for many women, feeling like they have never recovered at all. Feeling the most unfit they ever have and with a body they don't recognize.
Knowing what exercises are safe for you and which are not can also be very confusing. We have seen so many women suffering from pain and complications primarily due to a lack of knowledge on how to look after ourselves and what exercises are appropriate for us at specific times. Your pelvic floor and core are our primary focus and it is our mission to educate and support all mama's through safe and healthy pregnancies and recovery following birth.
All our classes are pre/post natal safe and have been carefully designed and programmed to provide the optimal benefits to your bodies. Our workouts will strengthen your whole body, specifically focusing on your pelvic floor and deep core muscles, rebuilding you from the inside out.
Mama's can start at any point during your pregnancy or after birth. After birth you must be 6 weeks postpartum (12 weeks with a c-section) and have your doctors clearance to return to exercise. We also strongly suggest all mama's see a women's health physio to have their pelvic floor checked. All our morning classes are designed to keep your baby with you in a carrier or pram, so no need to part with them. 
W Co has an amazing community of mama's, it is a chance for you to mingle with other mothers who are experiencing all the same things as you, for your babies to interact and to make great friends. We also have creche facility with expert staff available to look after your little ones from 6 weeks old to 5 years.
Initial consultations are compulsory before participating in any group classes, this is so we provide you with the best care, support and guidance on your health and fitness journey.
Why is fitness important during menopause?
Exercise during and after menopause offers many benefits, including:
Preventing weight gain. Women tend to lose muscle mass and gain abdominal fat around menopause. Regular physical activity can help prevent weight gain.
Reducing the risk of cancer. Exercise during and after menopause can help you lose excess weight or maintain a healthy weight, which might offer protection from various types of cancer, including breast, colon and endometrial cancer.
Strengthening your bones. Exercise can slow bone loss after menopause, which lowers the risk of fractures and osteoporosis.
Reducing the risk of other diseases. Menopause weight gain can have serious implications for your health. Excess weight increases the risk of heart disease and type 2 diabetes. Regular exercise can counter these risks.
Boosting your mood. Physically active adults have a lower risk of depression and cognitive decline.
What are the best physical activities to try?
For most healthy women, the Department of Health and Human Services recommends moderate aerobic activity for at least 150 minutes a week or vigorous aerobic activity for at least 75 minutes a week. In addition, strength training exercises are recommended at least twice a week.
Consider your exercise options and their benefits:
Aerobic activity. Aerobic activity can help you shed excess pounds and maintain a healthy weight.
Strength training. Regular strength training can help you reduce body fat, strengthen your muscles and burn calories more efficiently.
Stretching. Stretching can help improve flexibility.
Stability and balance. Balance exercises improve stability and can help prevent falls.
W Co understand the changes that occur throughout womanhood and have created a place that not only caters all our classes to this but also due to our small class sizes can provide guidance and modifications where required.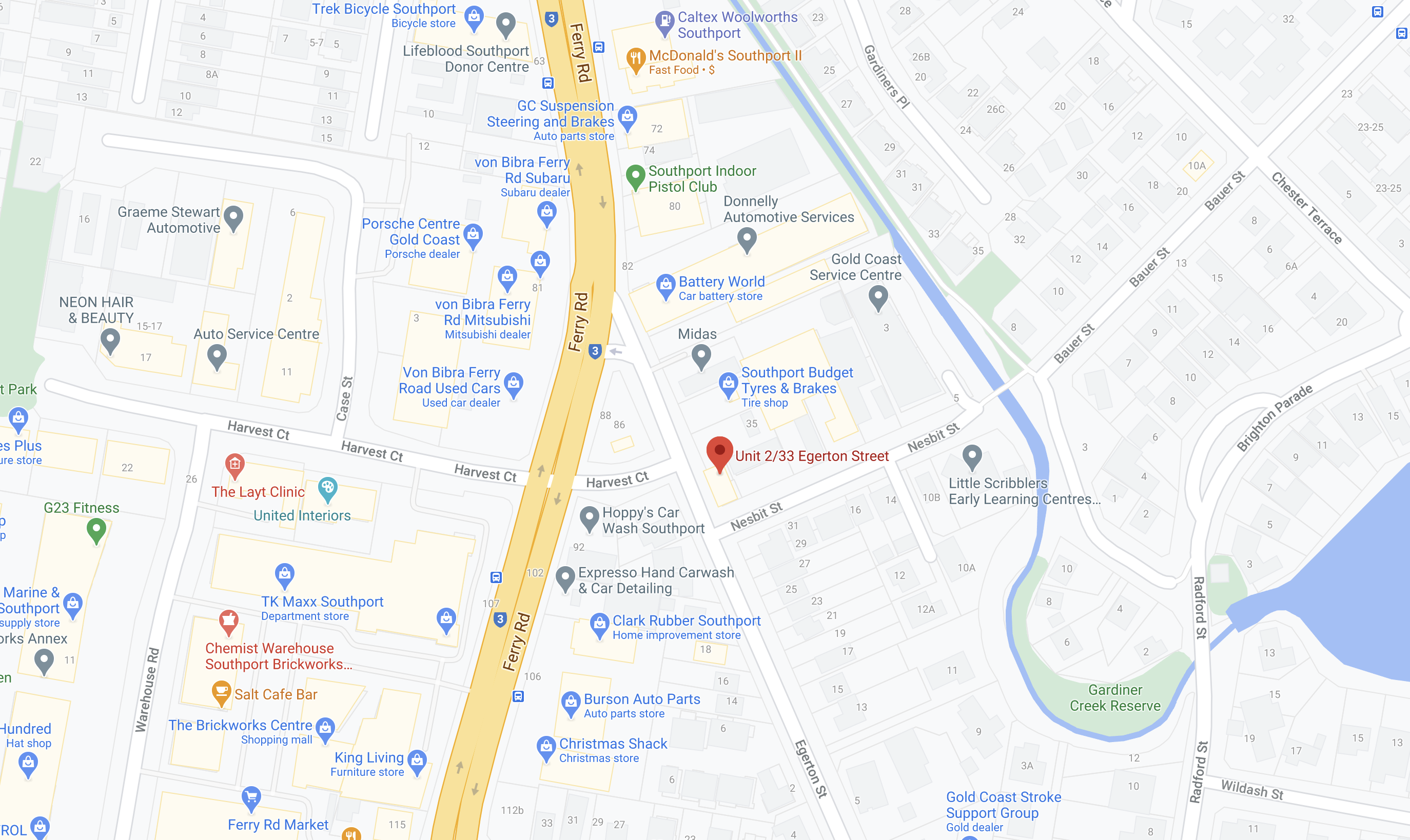 CONTACT US
ADDRESS:
2/33 Egerton Street, Southport, QLD 4215
PHONE:
0406 137 676
EMAIL: